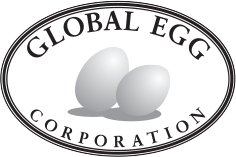 Liquid & Frozen Egg Ingredients  
Global Egg Corporation is the 1st North American egg processing facility to achieve SQF Level 3 "Excellent" certification from the Safe Quality Food Institute. Specializing in liquid and frozen egg, Global Egg's mission is to go above and beyond to provide industrial customers the highest quality product and the best customer service.
Dried Egg Ingredients
Perth County Ingredients is a proud Canadian supplier of dried egg products to food, beverage, sports & pet nutrition markets worldwide.  Dried eggs are a quality, cost effective egg ingredient option with a wide range of performance, storage and shelf life advantages.